Save The Mom was a digital family manager: an easy and smart way for family members to stay connected & organized.
At the time of my hiring the team had already researched and mocked-up a visual identity and a UI early-draft; however they weren't satisfied with the results, so I was given the task to reinvent the app and its brand.
Note: I designed v1, the current release is the work of other talented designers.
2011
Family managers
personal social networks
Product logo
Character Design
Website UI
Web App UI
Mobile UI
Other visuals
Logo Design & identity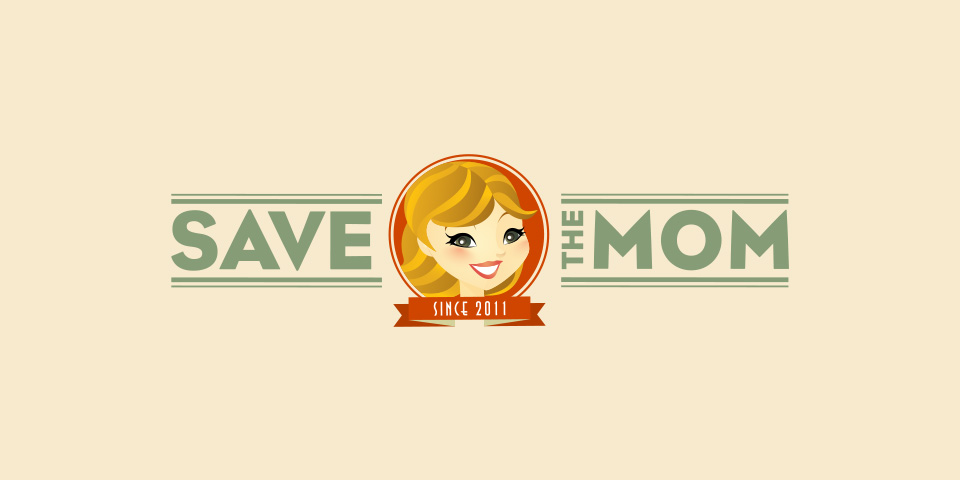 Logo, final version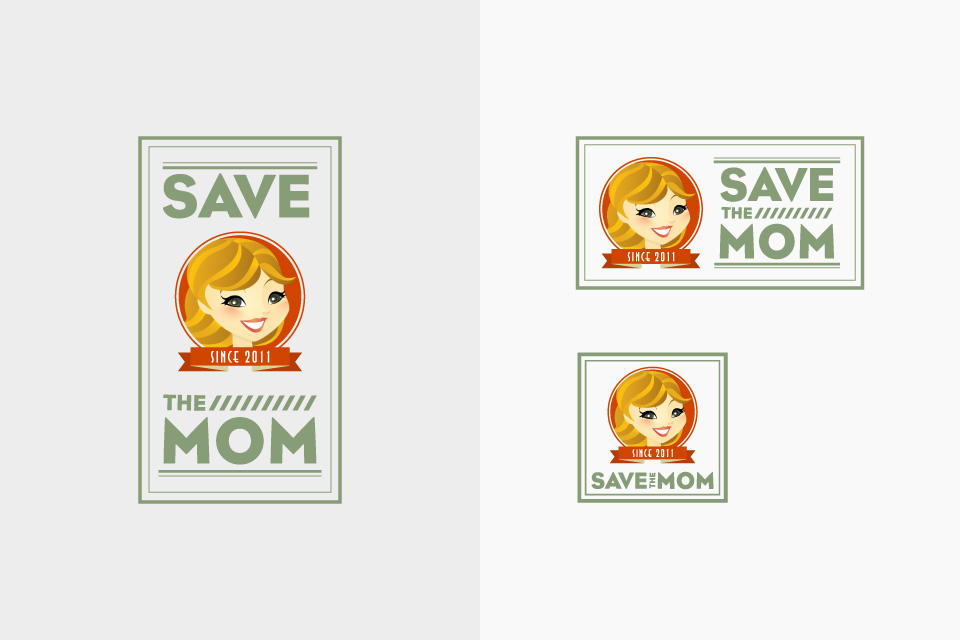 Logo in different formats
Character Design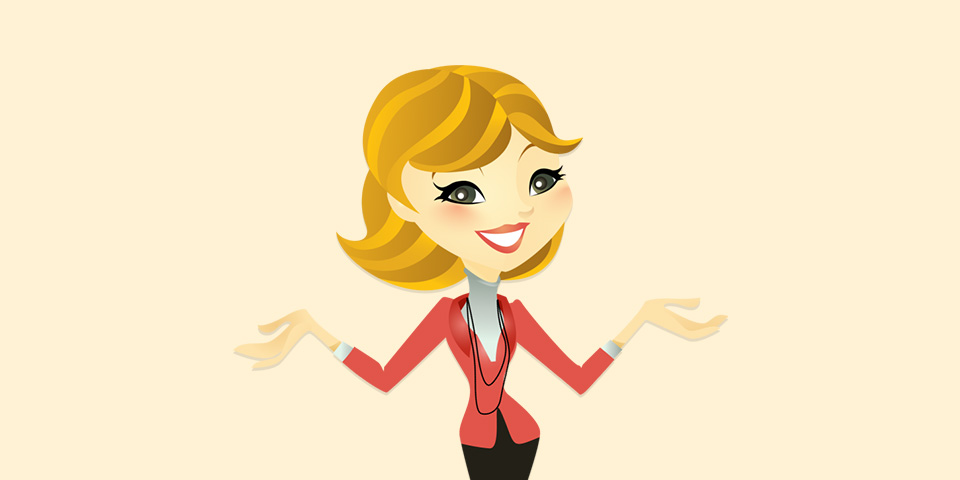 Character design, final version
My work began with character design: the target users (namely: moms) needed a mom character they could relate to.
The mom had to be a modern, dynamic, smart and successful woman, and of course a sweet and caring mother.
Several iterations were created, until we reached the final version thanks to the talent of graphic designer and illustrator Lara Savoia.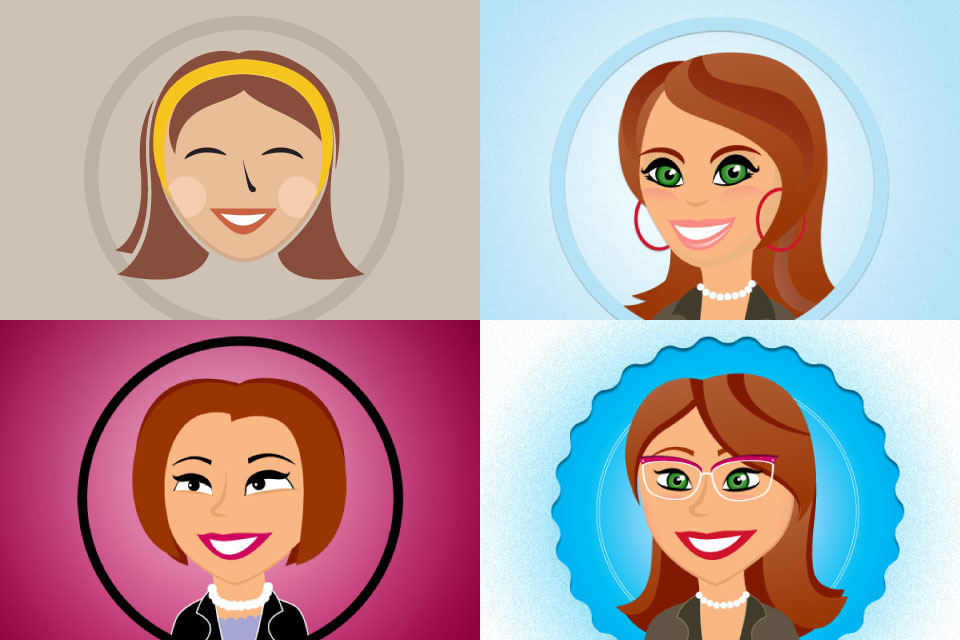 Character design iterations
Colors & typography
#869c77

#d3c099
UI Design: Web App
The web UI carried all the familiar styles and features of the mobile UI on a larger screen.
I tried to keep the app's main functionalities — dashboard, calendar, shopping list and check-in — consistent across all platforms, so that the user would always feel in control of the experience.
UI Design: iPhone App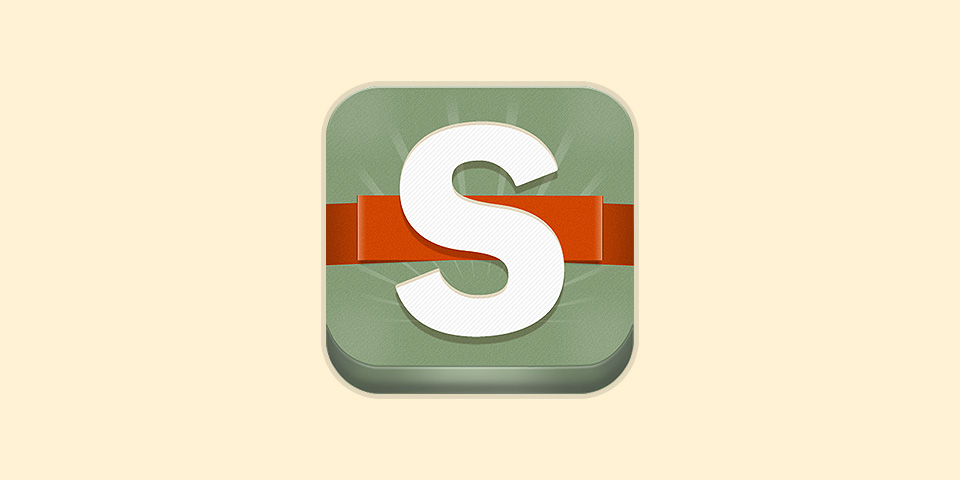 App Icon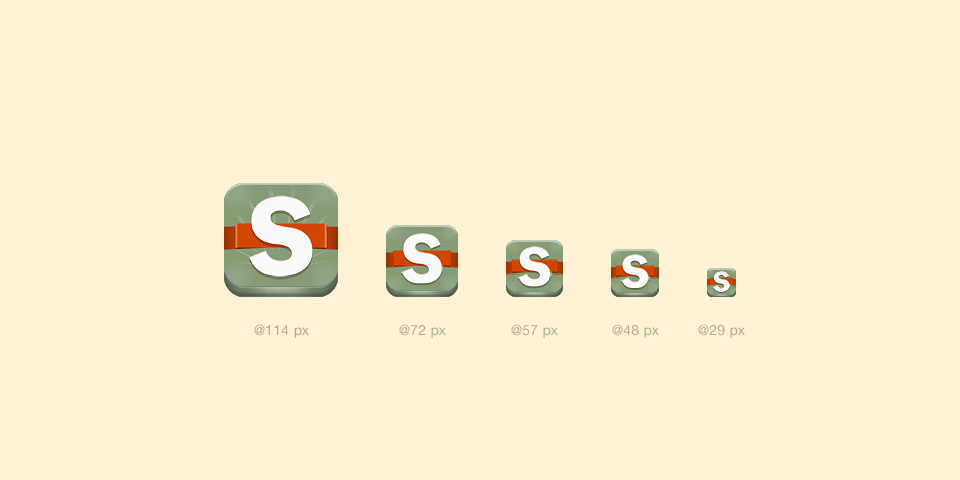 App icon in different sizes
▼ App development progressed in parallel with my work: the development team would send me wireframes of each app view, and I'd design the corresponding high-fidelity mockups.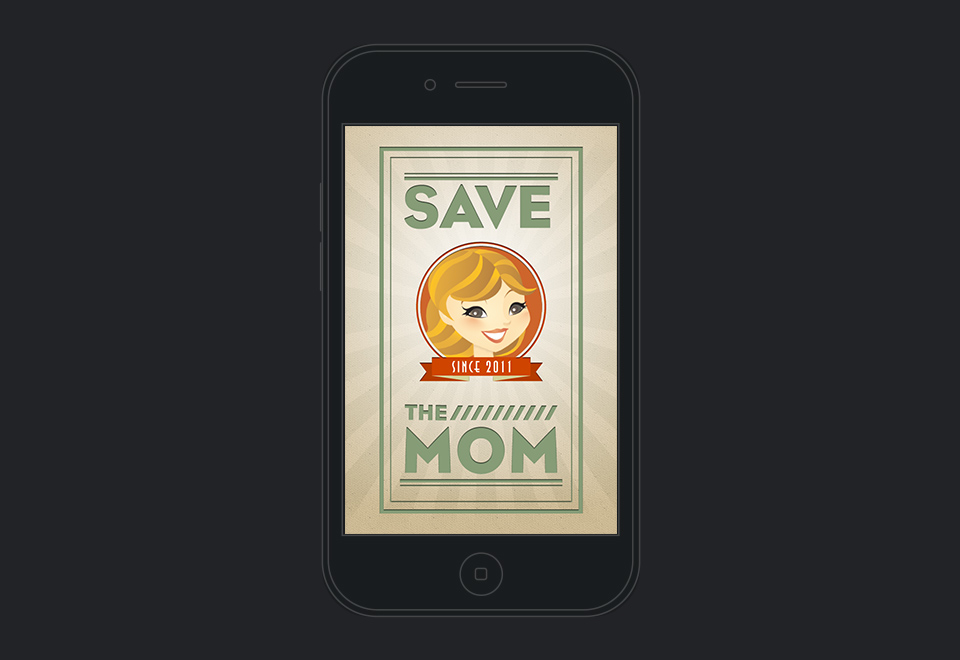 Splash Screen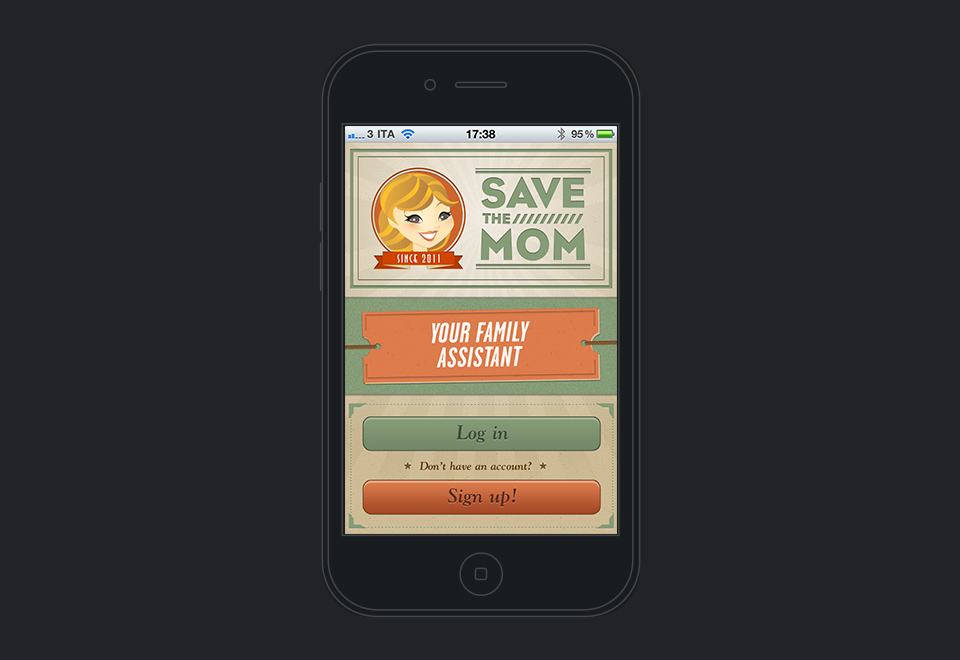 Sign In/Sign Up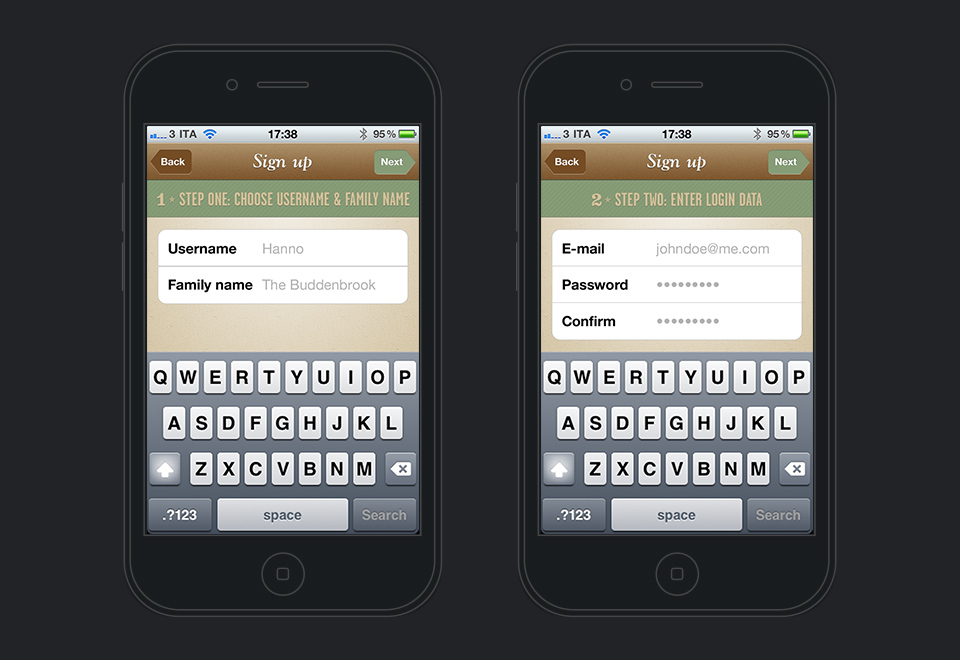 Signup part 1, 2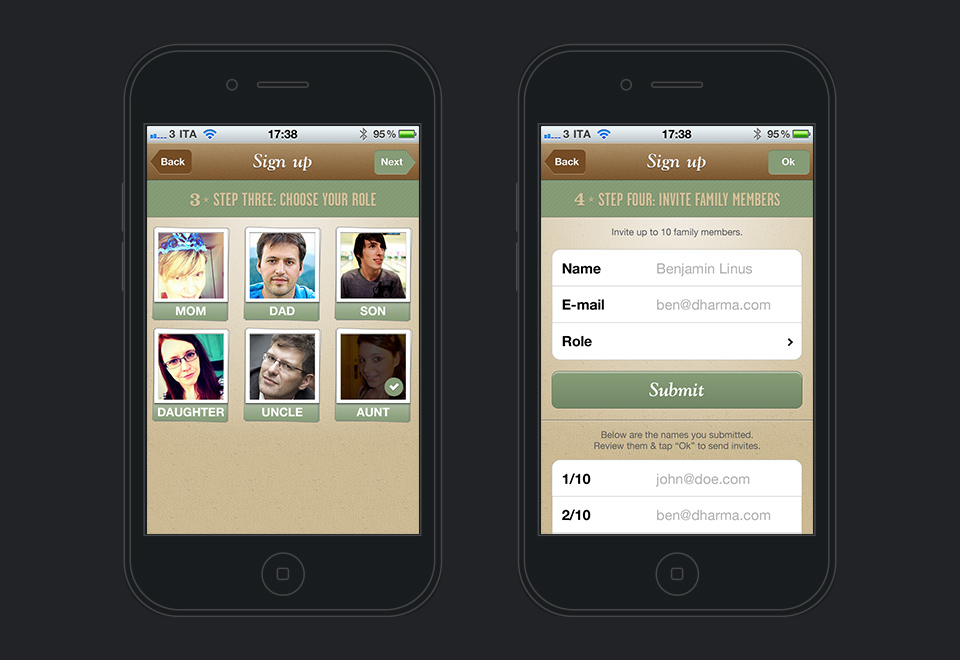 Signup part 3, 4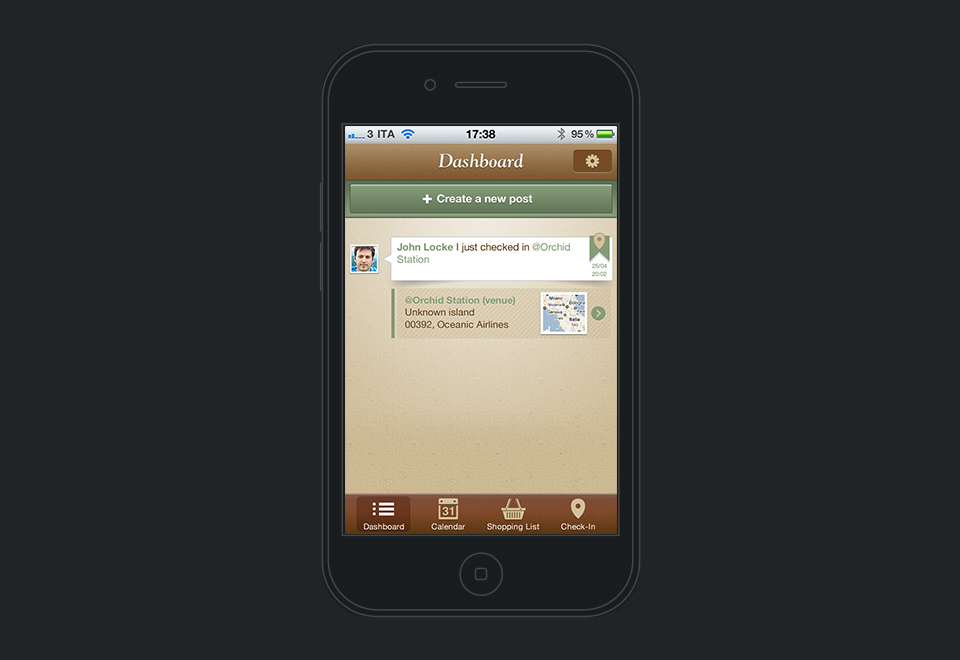 Dashboard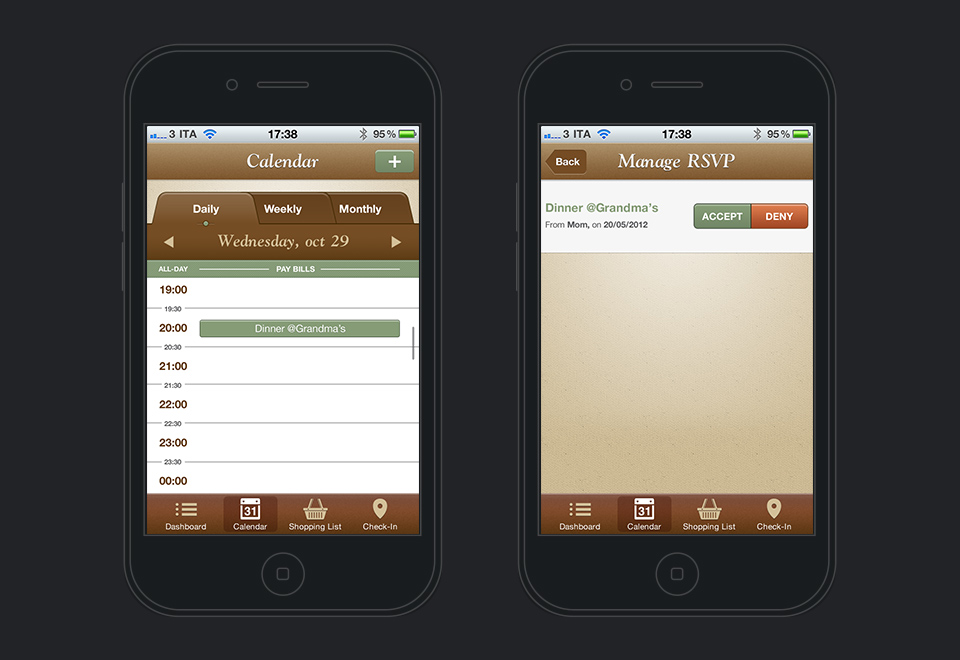 Calendar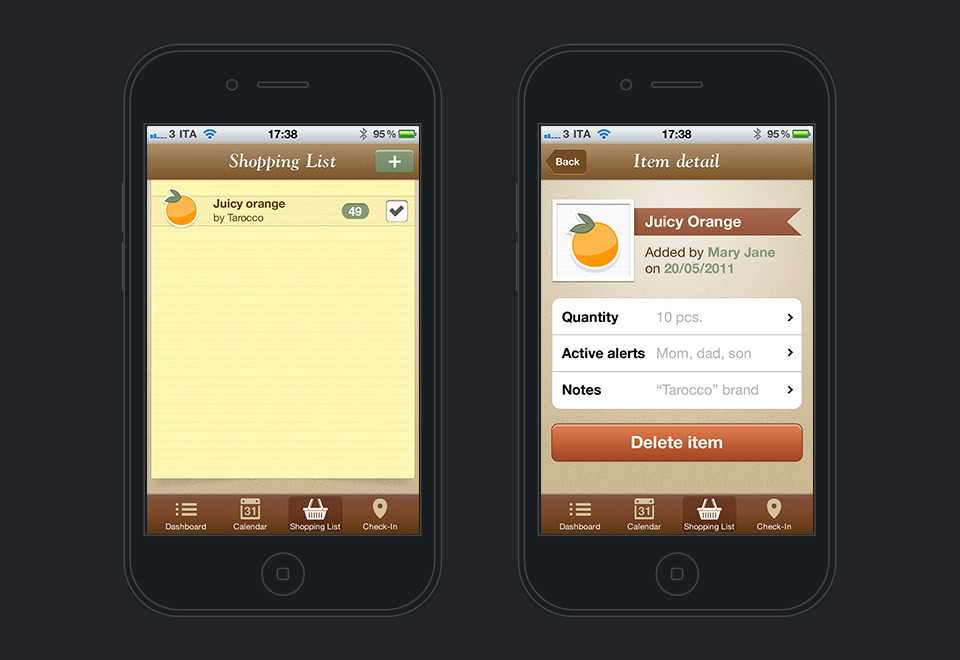 Shopping List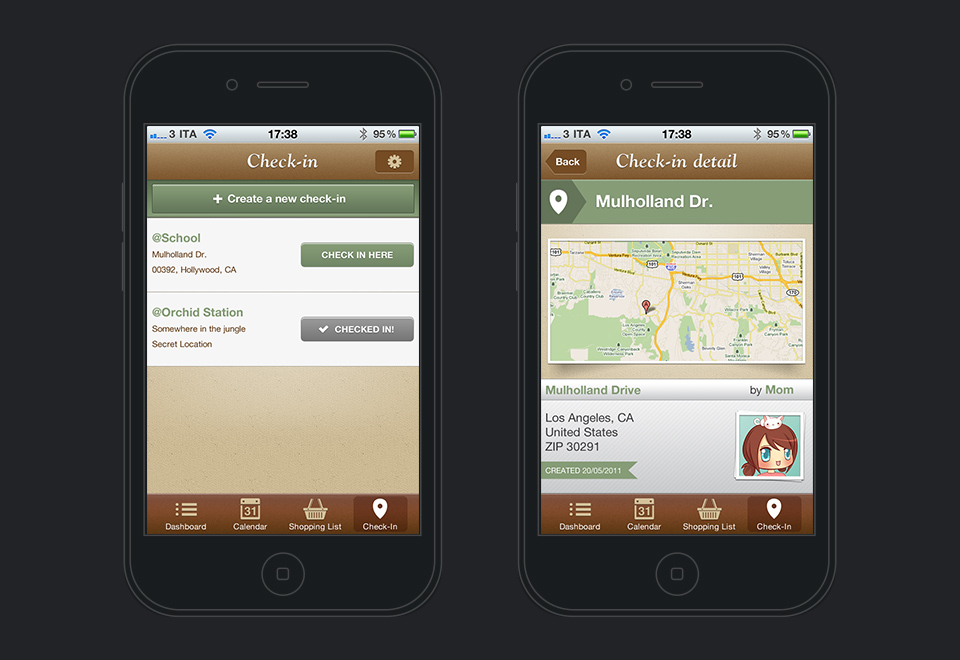 Check-In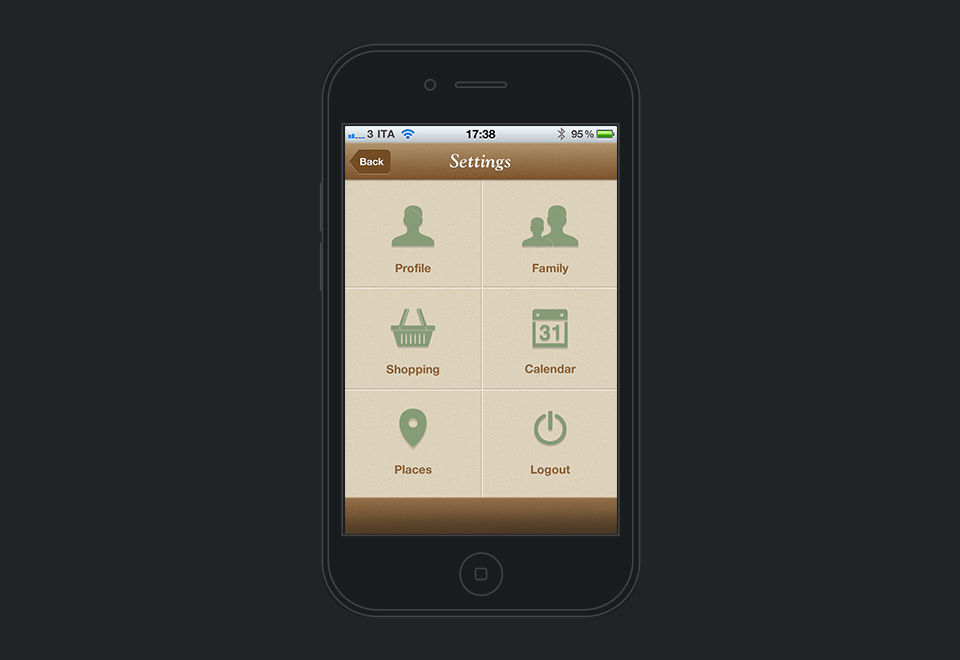 Settings
UI Design: iPad App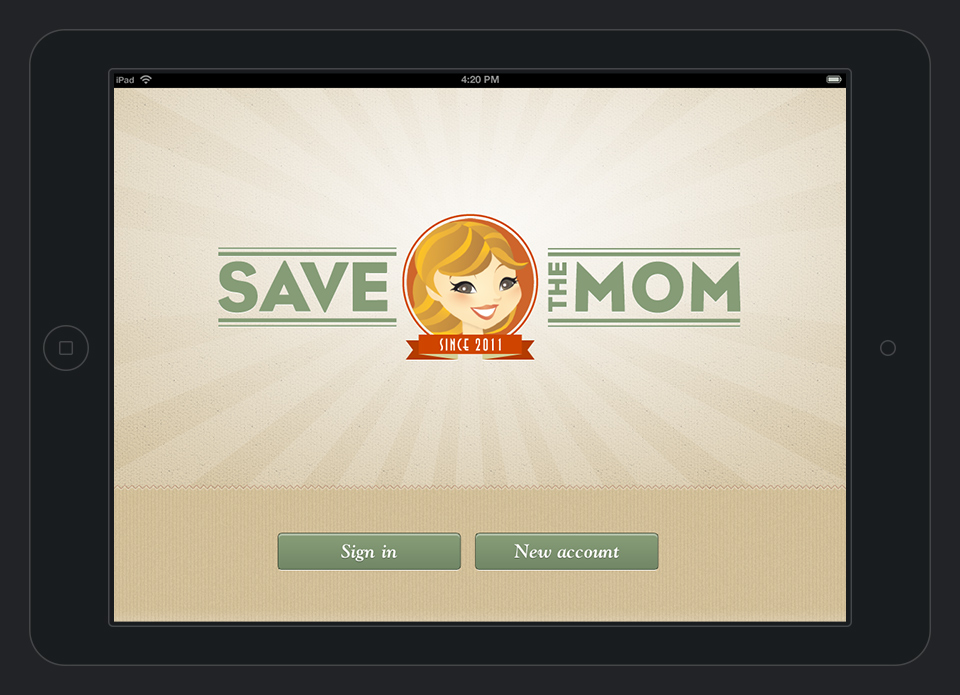 Splash Screen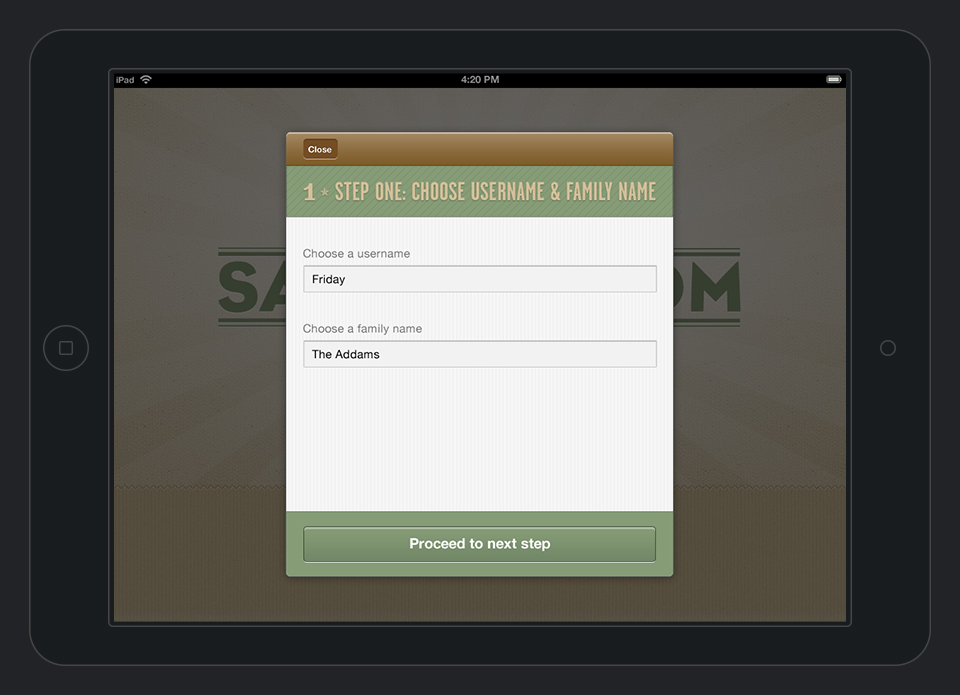 Signup, step 1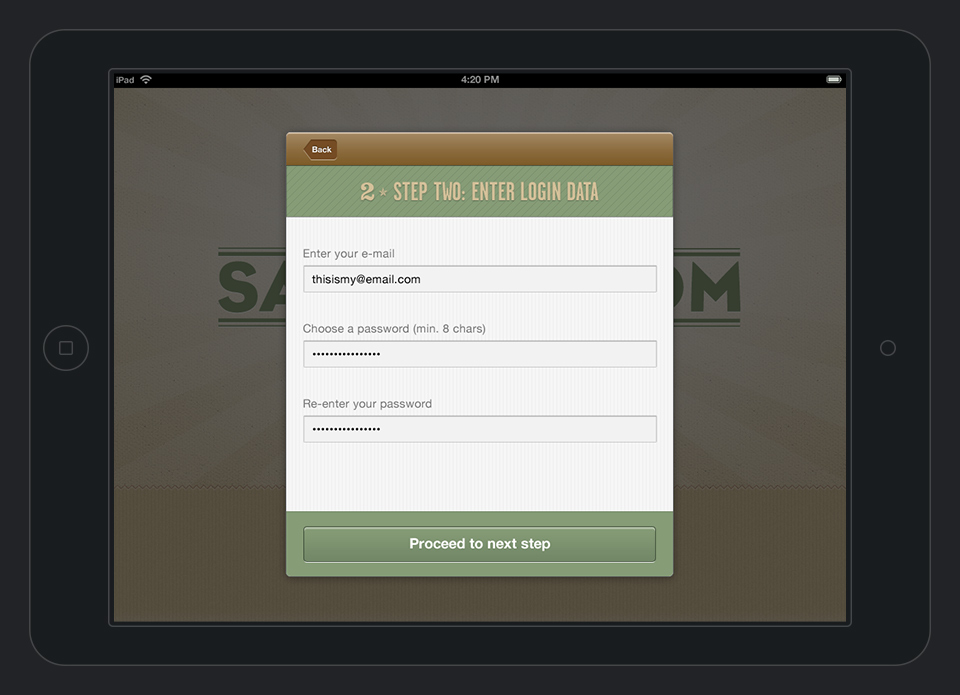 Signup, step 2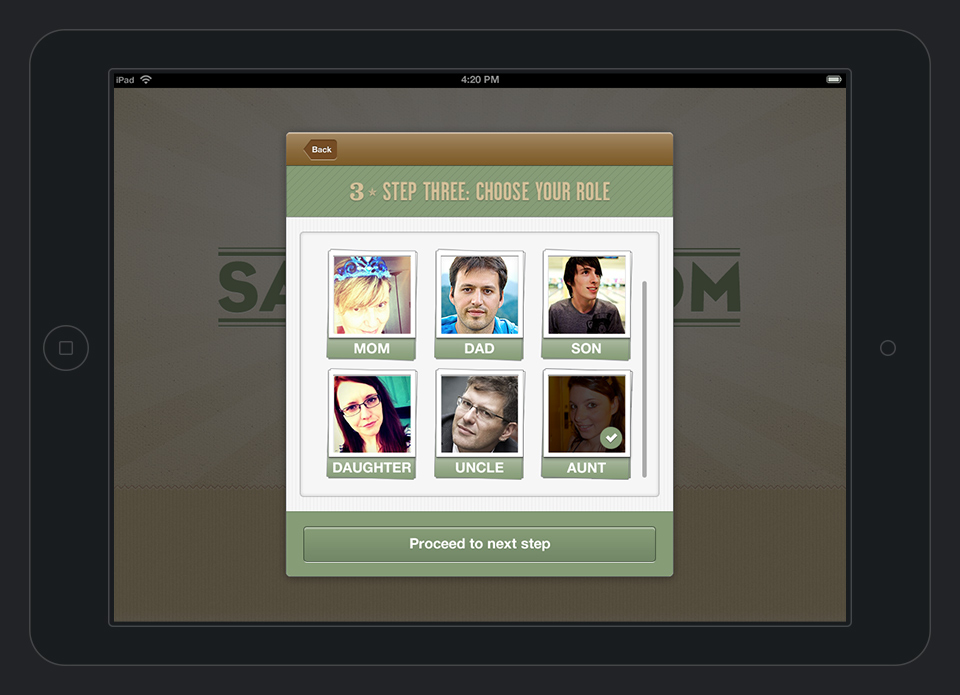 Signup, step 3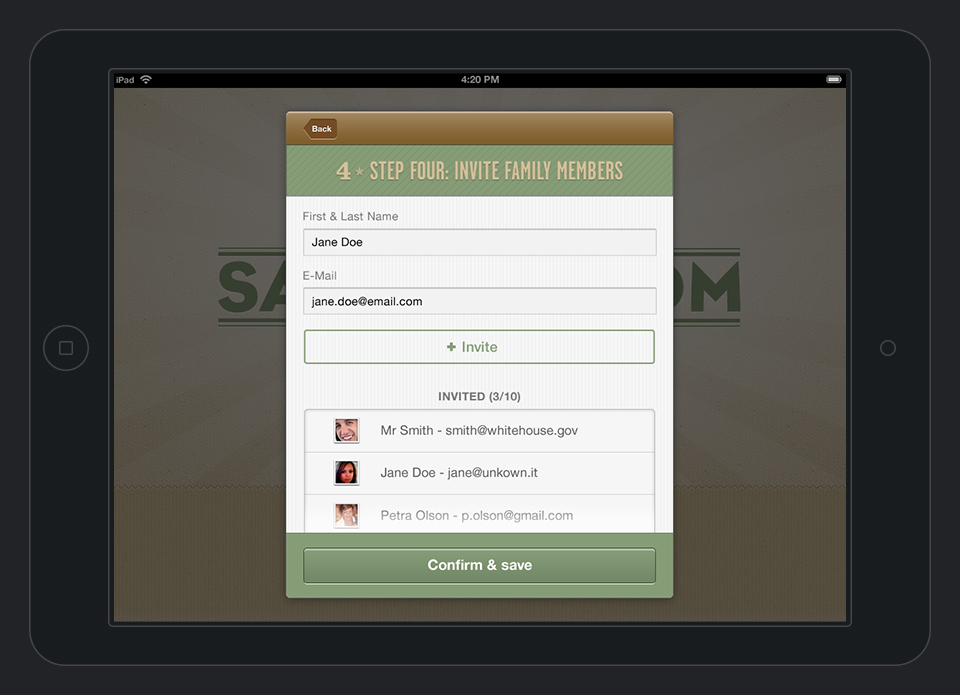 Signup, step 4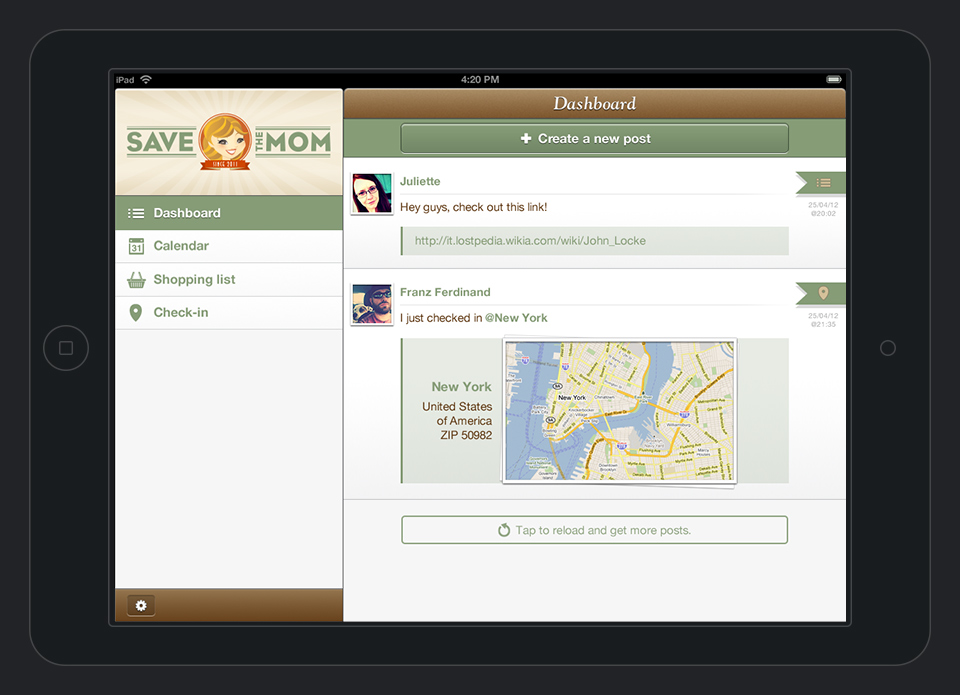 Dashboard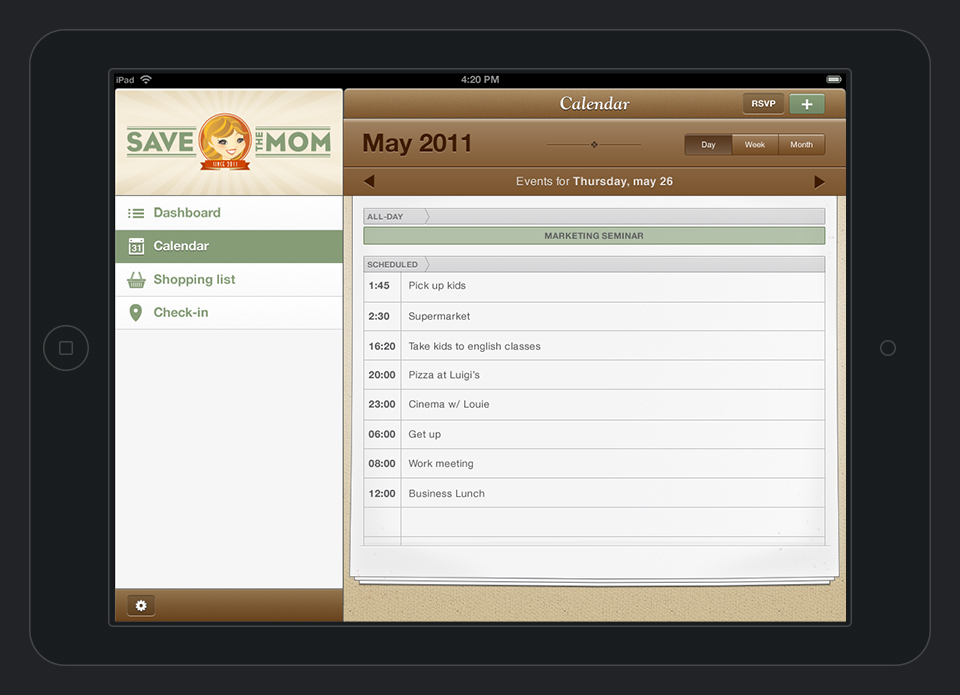 Calendar, Daily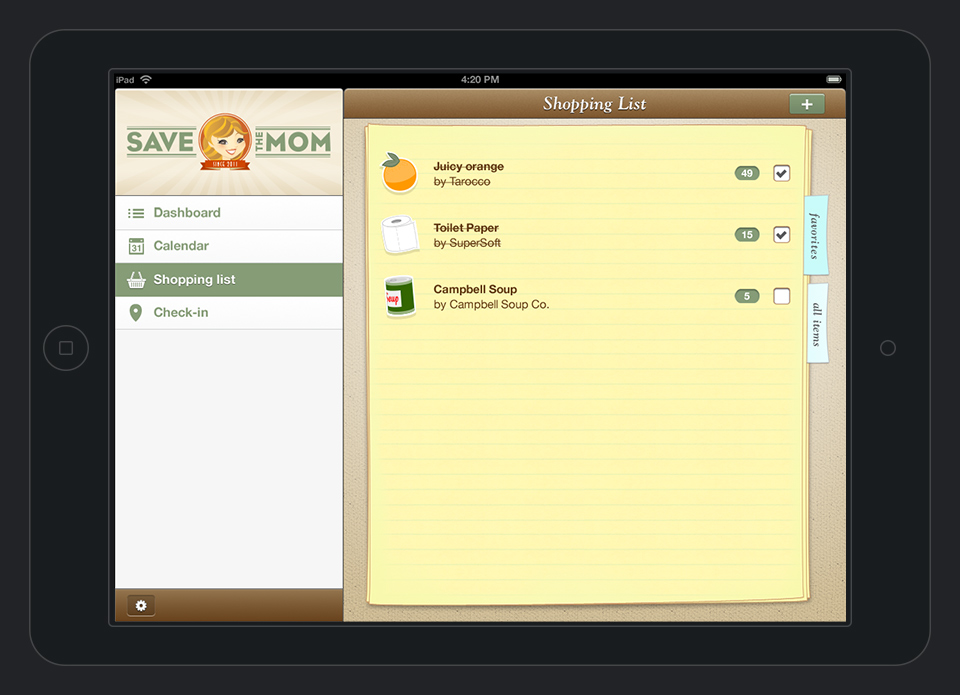 Shopping List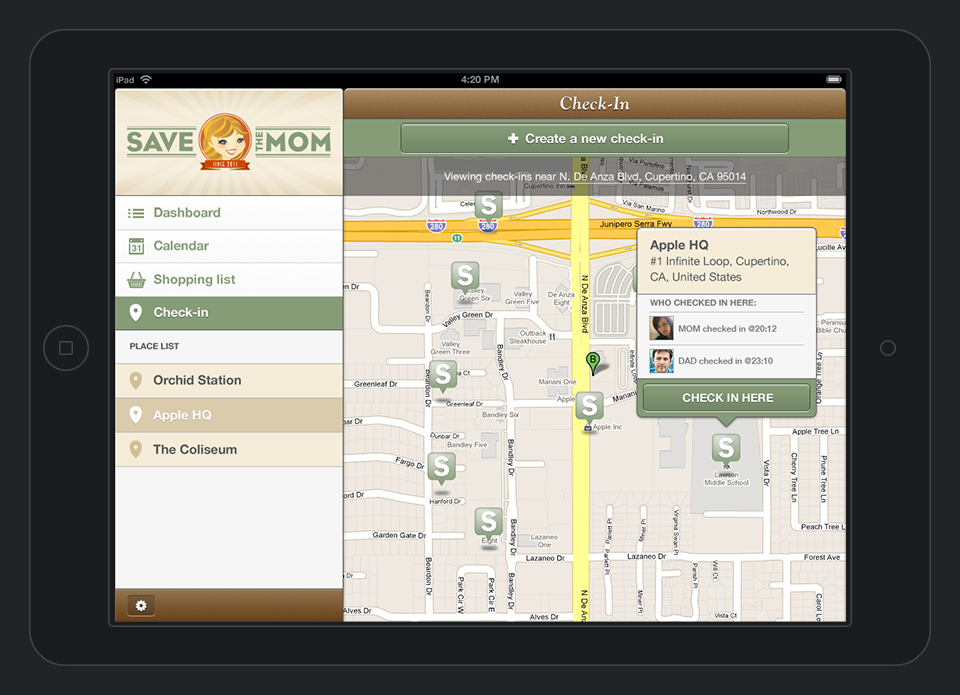 Check In
Iconography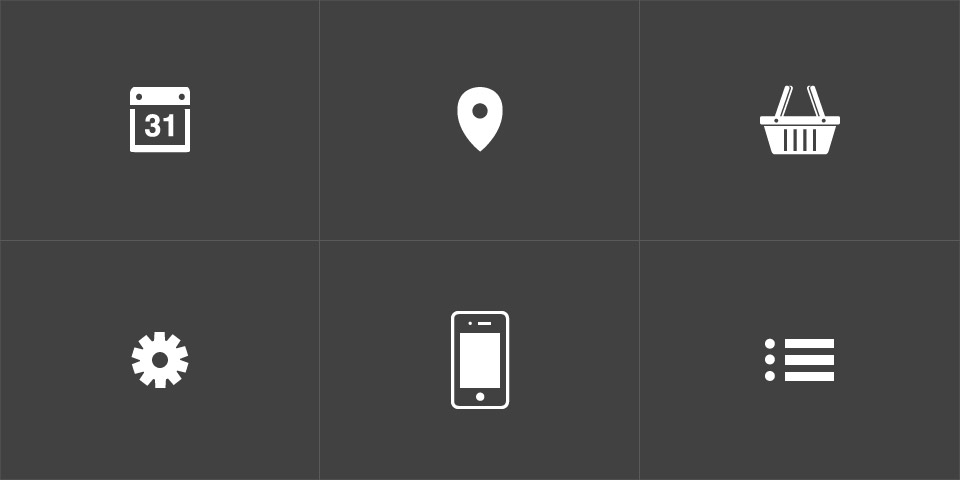 Web & mobile app icons
Other visuals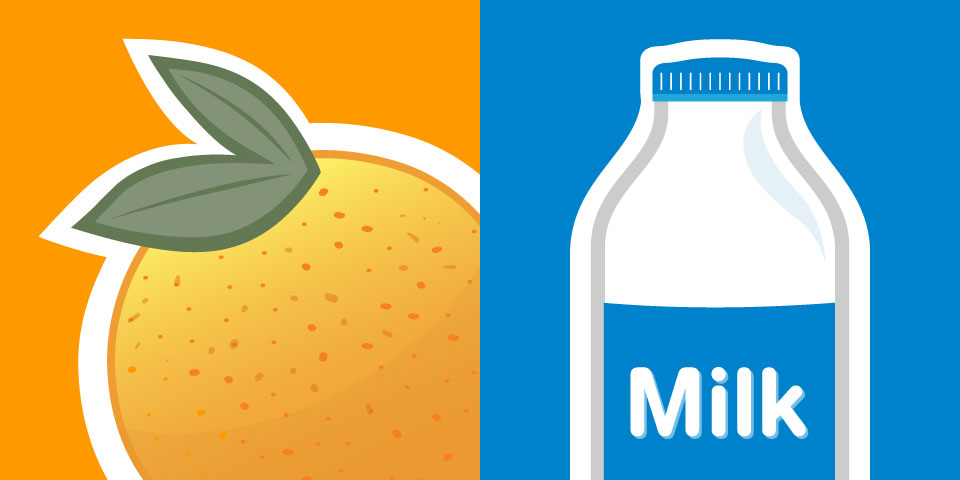 Shopping list illustrations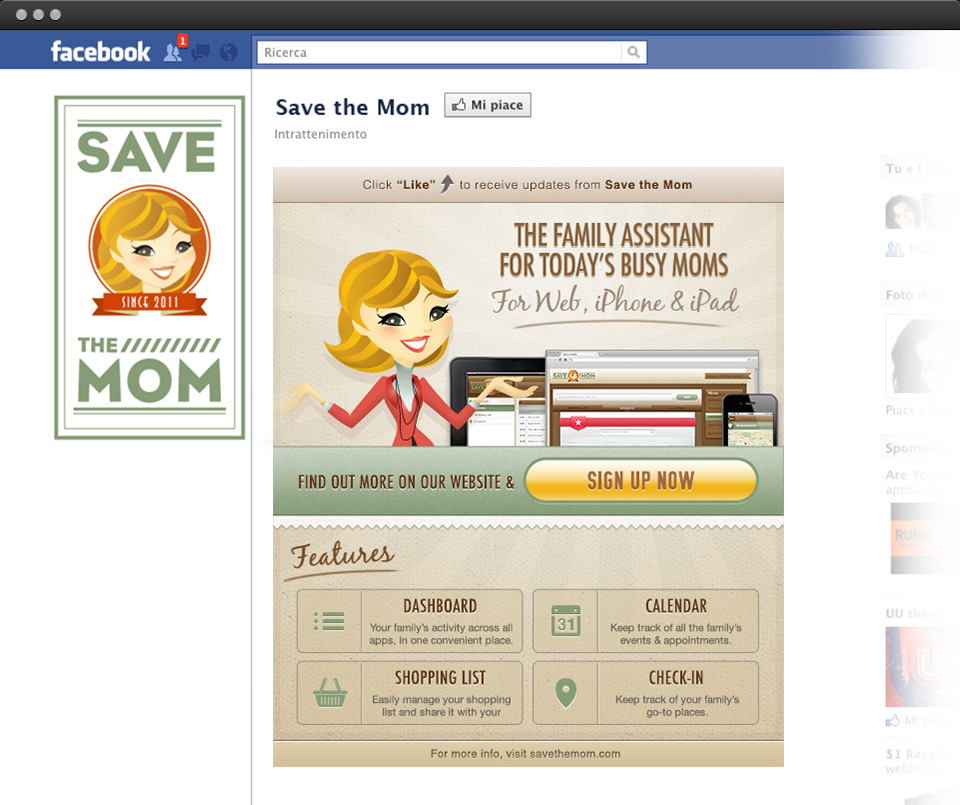 Facebook Landing Tab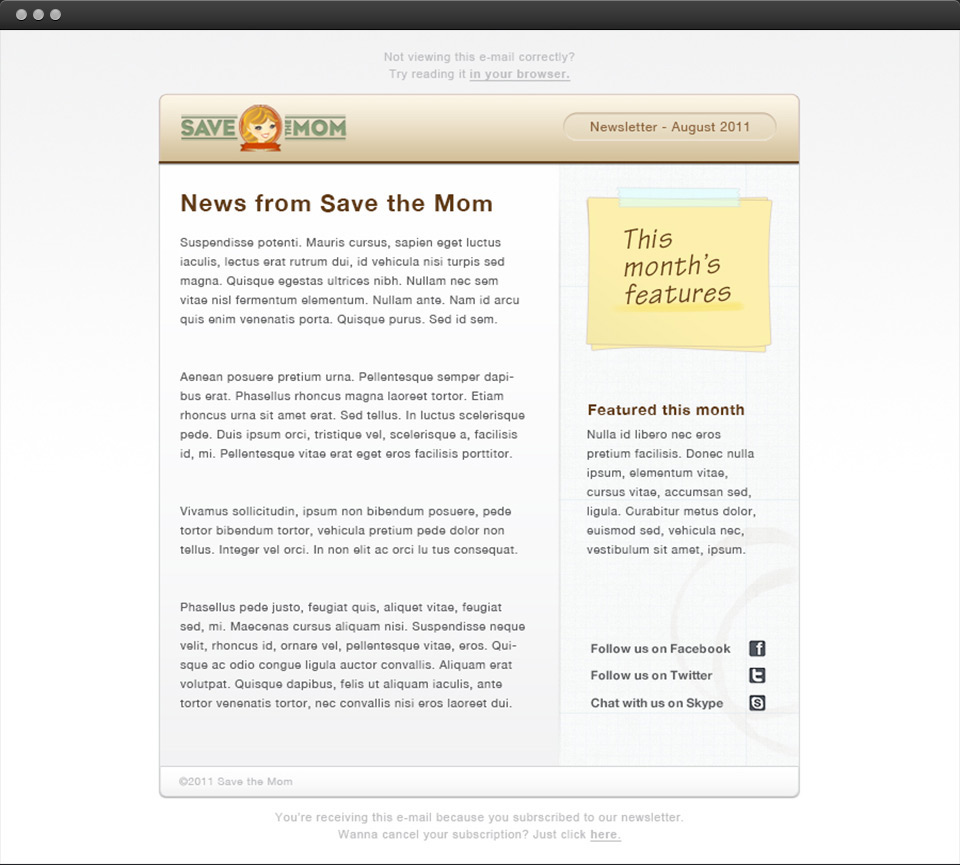 E-Mail template
---
"At the time skeuomorphic design was a thing, so the UI is rich in patterns, textures and light FX."
---